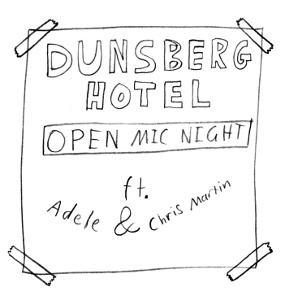 I heard someone remark recently that it's great how easy it is for amateurs to create stuff now. I've said the same thing myself; you can go from an idea to something that actually exists with very little effort. And not just that, but it can be good. It's even within the reach of a motivated group of amateurs to self-fund a high production-value superhero short film, a genre that is challenging even for large studios. The story is the same in novels, music, video games: there's never been a better time to be an amateur.
But there's a dark side to this, in a way. With so many motivated amateurs making such high-quality work, you lose the diamond-in-the-rough crappiness that once marked amateur work. There's no need to have a badly-edited grainy short film with some stand-out moments when you can have a well-edited and polished short film with the same content. The high standard of amateur work means that, ironically, as the barrier to entry for production has fallen, the barrier to entry for skill has risen. You could make a professional-quality short film entirely on your own, if you only knew how.
I'm still on the side of technology here, but I think there's a new skill required in amateur content creation: humility. Whereas previously you could max out the capabilities of the crappy tools you have and get an impressive-for-what-you're-working-with result, that shield is gone. The rising tide of technology means you could always do better, if you were better.
"The only limit is yourself" is the kind of aphorism that's meant to sound motivating, but it's also a heavy burden. You have to learn to make things whose quality is limited by yourself, not by your tools, and be happy with that.